COLUMBIA — After more than 11 years on the City Council helping direct Columbia's priorities, Steve Benjamin is content to step aside when he did and leave city politics for others to direct.
In the months he was away from the mayor's office, Benjamin temporarily swapped his famously hot city for snowy New England and a stint teaching Ivy League students from his municipal experience.
He has staked everything on a historic downtown mansion he bought and renovated for use as event space and apartment rentals, is presiding over an effort within President Joe Biden's administration to expand communication capabilities for first responders, while continuing to exercise advocacy.
Benjamin was the city's first black mayor and the public face of the city during the 2015 flood, during the 2020 protests over the murder of George Floyd, and during the COVID-19 pandemic.
He announced in February 2021 that he would not seek another term, although he did not indicate future political plans.
"You have to know when it's time to get a new set of eyes on an old set of problems," Benjamin said in a recent wide-ranging interview with Post and Courier Columbia. "You have to disabuse yourself of the idea that only you can do this job. There are other people who can serve."
While Benjamin, 52, has long been seen as having a political future beyond the mayor's office, he said he is satisfied with his current roles and spends more time with his wife and two daughters, the eldest of which tour the university campuses.
Benjamin discussed his new jobs, his thoughts on the apparent collapse of a convention center expansion deal he supported, and his relationship with new Mayor Daniel Rickenmann.
Helping his successor
During a contentious 2021 campaign year, then-Mayor Benjamin, a Democrat, clashed on occasion with Rickenmann, a District 4 council member who was running for Benjamin's office.
Rickenmann, a Republican, campaigned in part on a study he supported that found Columbia's growth lagged other major cities in the state, in part because of a complicated and onerous tax structure. Benjamin defended the city's economic competitiveness and routinely noted that the city had not raised taxes during his tenure.
But after voters chose Rickenmann in a contentious runoff with former Councilmember Tameika Isaac Devine, Benjamin worked with Rickenmann through the transition and helped encourage the new mayor to get involved nationally when Rickenmann visited Biden in Washington, DC. to talk about federal infrastructure. money.
Both Benjamin and Rickenmann attended a January meeting of the US Conference of Mayors, a group in which Benjamin served as past president. Rickenmann was outspoken and involved, Benjamin said.
Benjamin said he will generally support Rickenmann and the newly elected council members and share any concerns directly with Rickenmann.
"We have an open line of communication. I enjoy it," Benjamin said. "And I will continue to make sure that you understand any issues that I think you need to be very aware of."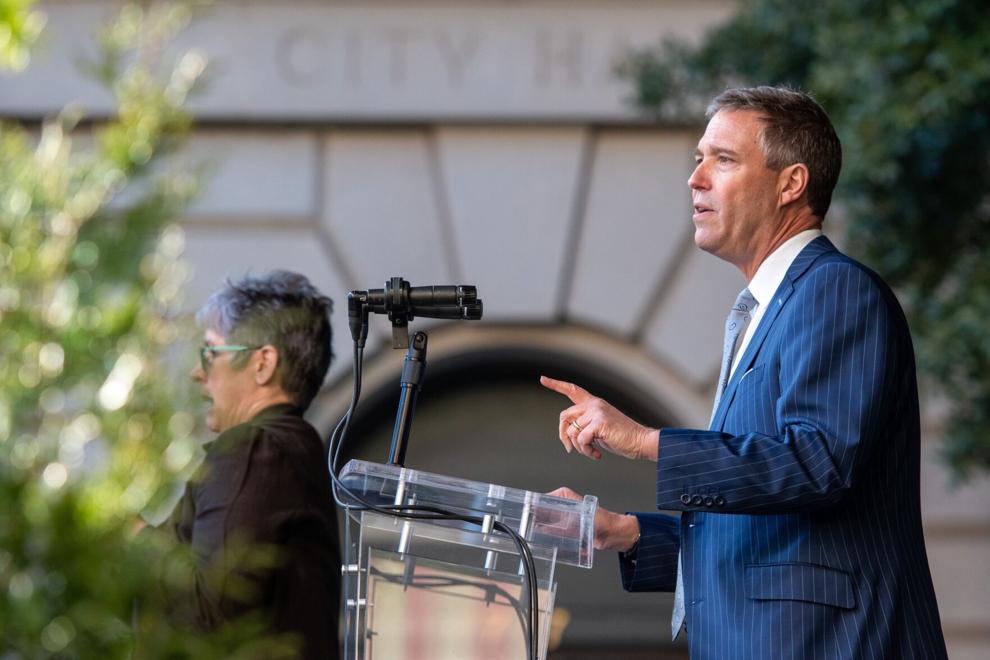 Work since leaving office
US Secretary of Commerce Gina Raimondo appointed Benjamin in October as chair of the First Responder Network Authority, known as FirstNet, formed by Congress in 2012 and tasked with overseeing the development of a network of Nationwide communications for first responders following problems discovered during the 9/11 terrorist attack.
Benjamin will serve a three-year term in the paid position, attending regular meetings virtually or in person with federal officials and representatives from private partner AT&T. Charleston County Sheriff Kristin Graziano was also named to the board.
The network, which already covers much of South Carolina, ensures first responders can communicate with each other during disasters or other times when communication systems are overwhelmed, such as during a big football game, Benjamin said.
From January to March, Benjamin taught a class on public health policy at Harvard University as part of a fellowship that brings government, nonprofit, and journalism leaders to campus to teach students from their experience.
Each of Benjamin's classes addressed a different topic, from the city's response to the COIVD-19 pandemic, to gun violence initiatives, and racial and social justice issues.
"With the reflections of the pandemic, the reflections of social unrest and obviously trying to influence them as the next generation of public health leaders, I found the weather in Boston to be exhilarating and incredibly cold," Benjamin said. "It snowed the day I arrived and it snowed the day I left."
Your new real estate adventure
Benjamin bought a 5,400-square-foot mansion in downtown Columbia in October and renovated the building with plans to launch event space for weddings and retreats. At 1329 Blanding St., the property also includes apartment units that Benjamin is renting to a college student and as short-term rentals, such as those listed on Airbnb.
The main house is the star, and the 19th-century house has received refinished floors and new paint in the months since Benjamin has owned it.
"It's a beautiful old house," he said. "It's in wonderful shape, mainly because a family lived there for over 100 years… It's become a very, very nice project. I spend too much time there, frankly. I need to spend more time practicing law."
Watch a beloved project die
In March, a developer said it was canceling plans to build three hotels, a parking lot and other projects as part of a major redevelopment to coincide with the expansion of the Columbia Metropolitan Convention Center.
Developer Ben Arnold said he was walking away from the project due to local elected officials' apathy toward the deal. Rickenmann and Councilman Joe Taylor indicated that an expanded convention center should not be an immediate priority.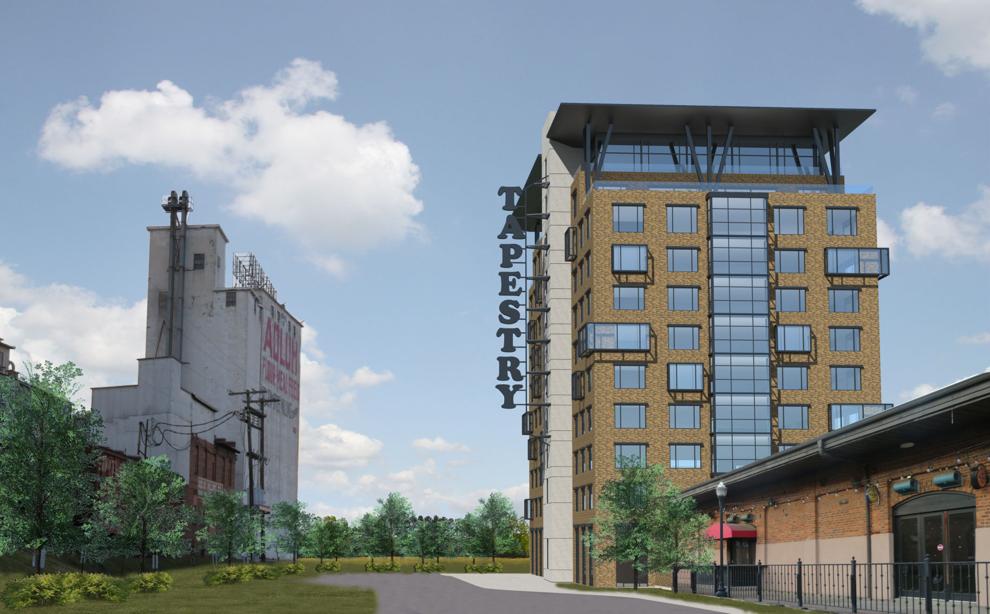 Benjamin supported the project as mayor, expressing frustration in 2021 when state lawmakers only set aside $9 million of the $19 million the city requested for the expansion. He said he still believes expansion should be a priority for elected officials in Columbia, Richland and Lexington counties and local schools, including the University of South Carolina.
"You have to be able to show people how you pay for it and what the long-term O&M costs would look like," Benjamin said. "I think it should be a priority. But that is up to legislators and active citizens to advocate for it, if indeed they feel the same way."