Ten years ago, some hard numbers were placed on the mix of claims, speculations, and theories about male and female leadership styles at the time that Zenger/Folkman (ZF), in the Harvard Business Review "Are Women Leaders Better Than Men?" men?" published the results of a survey of 7,280 leaders "in some of the world's most successful and progressive organizations, both public and private, government and business, national and international," using 360-degree feedback/assessment , that is, from colleagues, bosses, direct reports, etc.
They found that in every managerial position, from top management to six levels, more women were rated by their peers, their bosses, their direct reports and other associates as better overall leaders than men. Also, the higher the position, the greater the gap between them.
ZF, a leadership development consultancy, posits that there are 16 competencies that top leaders should exemplify. It found that women scored significantly higher on 12 of them. These are, in order of statistical significance: Takes initiative, Practices self-development, Shows high integrity and honesty, Seeks results, Develops others, Inspires and motivates others, Builds relationships, Collaboration and teamwork, sets ambitious goals, advocates for change, solves problems and analyzes problems, communicates powerfully and prolifically.
In the following three competencies—connects the group with the outside world, innovates, and technical or professional experience—the women's scores were also higher, but their differences were not statistically significant. The sixteenth competition, develops the strategic perspective, was the only one in which the men performed significantly better. But, ZF points out, when they measure men and women in senior management, their relative scores are the same.
Their study was updated three years ago with more than 62,000 leaders involved, and the results were essentially the same. Those are hard data, not speculation. Women leaders perform significantly better than men under normal circumstances.
In their consulting work, they frequently observed the "glass cliff" (not glass ceiling) phenomenon: when a company is in trouble, a female leader is put in charge of saving it. That means that when women are given the opportunity to prove themselves in a high-level position, they are handed something already broken where the chances of failure are high.
So ZF asked: Are women more qualified to lead during a crisis? Is that why the crystal cliff exists? Is that why the reins are handed over to them when times are tough? She went on to update her study again, this time with data collected during the first phase of the COVID-19 pandemic, adding three other competencies: learning agility, valuing diversity, and taking risks.
The results were similar to the previous ones, except that in some of the competitions, the gaps between leading women and men in the pandemic were even greater, indicating that in a crisis, women perform even better than men than in others. moments.
Now, let's focus on male and female political leaders. You will remember, Reader, in a previous column, I mentioned that Garikipati and Kambhampati studied 194 heads of government and found that countries led by women had significantly fewer deaths and fewer COVID cases than countries led by men.
Another study supports that conclusion. "Female leadership is associated with fewer deaths during the COVID-19 crisis: Quantitative and qualitative analyzes of U.S. governors," by Sergent and Stajkovic (Journal of Applied Psychology), asks: Are women governors better than men? If so, why? The title of your study answers the first question. The second was answered by studying the writings of the governors and the words they used to communicate. The governors showed more empathy and better communication skills, which is why even if they both, say, proclaimed a shutdown, the women got more cooperation and better results.
What does all this have to do with us? We are electing our national and barangay leaders in the May and December 2022 elections. The country is in crisis: in the economy, education, health, energy, even moral. Compare your candidates to the leadership competencies listed above. Who do you think should lead? Hint: think pink.
——————
[email protected]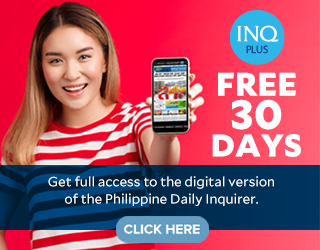 read next
Subscribe to INQUIRER PLUS to get access to The Philippine Daily Inquirer and 70+ other titles, share up to 5 devices, listen to the news, download from 4am and share articles on social media. Call 896 6000.